ALTEX®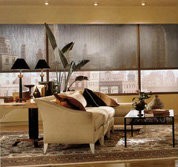 Roller shade
These beautiful shades come in a variety of fabrics, from sheer to room darkening to give you the light control you prefer. Screen shades offer fashion and diversity and are available in assortment of decorative prints and colors, fitting for any design and room, light-filtering or room-darkening. These extremely popular sunscreen fabrics will provide excellent protection from the sun without obstructing your view.
» Photo gallery
» See More Options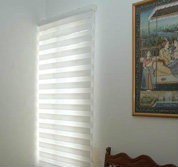 Ambio
A unique shade that perfectly blends movement, transparency and privacy. For outside visibility, overlaps the transparent portion. For privacy, overlap transparent and translucent portions.
» Photo gallery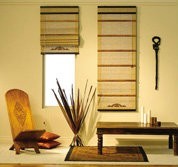 Roman shade
Roman Shades are distinctively elegant, luxurious and sophisticated. Add moldings, valances or appliques, it will give your room the charm of contemporary or the rustic feel. Folds create when shades are raised soften the appearance of the plain window architecture, when lowered, the material flattens out to filter light and provide privacy at the same time.
» Photo gallery
» See More Options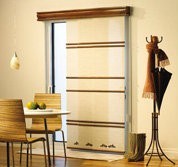 Panel Track
Sliding panel system available in 3, 4, 5 and 6 panels. Smooth cascading action as one panel pulls the other. Ideally suited for patio doors and wide windows. Available in an array of rich colors and textures.
» Photo gallery
» See More Options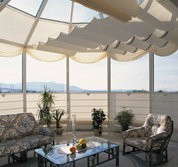 Eurosky
Eurosky is composed of a roman-style solar screen mounted on a system of white aluminium side tracks. The blind slides in the side tracks and may be raised, lowered or stopped in multiple positions (every 12''). In addition, it pivots either up or down. Horizontal rods are inserted in the thermal seal hems. Eurosky is ideal for skylights, greenhouses or solariums. It fits windows that are normally difficult to cover due to their horizontal or angled position.
» Photo gallery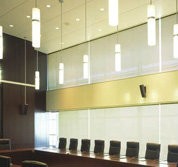 Altex provides high quality solar protection to an upscale institutional, corporate, commercial and residential clientele. We are committed to supplying you with the solar protection suits your needs. Whether your concern is cost or energy efficiency, we can provide you with the answer.
» Photo gallery